CCTV Installation Southampton & Hampshire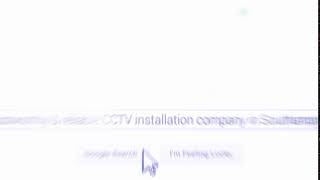 If you want to keep an eye on your home or business then our CCTV installation in Southampton will do just that. Once installed you can then set up viewing your property from your Apple products or on your laptop whilst at work or at home. Closed circuit television has been used by the government for many years and is a proven source of security. It is now being commonly used within businesses and our homes…whatever the size it can be installed without costing huge amounts of money.
There are several levels in quality with CCTV. We only believe in top quality from our systems. You want a system that is easy to use, great clear cameras and most importantly…to feel safe! CCTV will not only make you feel safe when you are at home but it will give you the protection needed when you are out.
We can send our surveyors out at any time to advise you with what you need to a bare minimum. Discuss what cameras are required, whether there bullet, dome or PTZ. Whether there black and white or even night or day or even both!
Why is it Best?
Expert advice from our security and fire experts
Free no obligation quote and design
An installation of the highest quality
24 hours a day 365 days a year emergency call out service
Very low service and contract prices that you wont find anywhere else
Dome Cameras : This type of camera is the every day choice nowadays.
A reliable source for picture and also very tamper proof.
We install dome cameras which already have infrared built in so it wont matter whether its day or night the camera will always see what you want it to see.
Bullet Cameras: These are named due to their size and look. Bullet cameras are like dome cameras and are the other main choice for everyday use at home or within your business. They are cost effective and extremely versatile. They are great at covering small spaces which can sometimes be very hard to keep an eye on. Although these are quite a discreet camera they can either deter the possible burglar or catch them live on your system.
Covert Cameras : Covert cameras are an easy to hide camera which can be disguised within a smoke detector, clocks or even PIR's. They are normally used just for surveillance of any activity.
Box Cameras : Box cameras are mainly used on industrial buildings or somewhere of high security. They are vandal and weather proof so they can keep a good eye on the surroundings of your property. The cameras can differ and come with a wider range of lens and can even have wipers fitted to the outside enclosure.
PTZ : The PTZ can allow you to tilt, pan and zoom to a larger distance.
They are mainly used within our streets, car parks, shopping malls or by the government! They can be triggered by PIR's.
So if someone is walking through your property and they trigger one of the outside PIR's the PTZ will turn and zoom in to that exact position.
We also offer a maintenance contract for your CCTV so you can be sure that your system is still working as it should be and pointing at what you want to see with your cameras and various testing.
If your ready to give your property the ultimate security then please call us today on 02380 410 610
or 07751 205 754. You can alternatively fill out our contact form on the contact page.